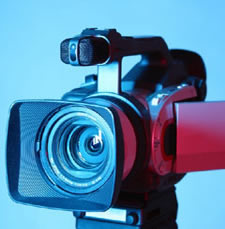 Why don't CEOs write a blog?
NYtimes wrote an article that much of the world is using the web, (as we know web is the first medium at work and second at home) so why Don't CEOs blog? Johnathan Schwartz of Sun is the most well known CEO blog, he consideres himself primarily a communicator.
Debbie Weil (who moderated a panel I was on at NewComm) a C-level blogging coach has given some points to the article, and I know in the past it's been debated if CEOs even make good bloggers? Every single world will be held on to, (which is good and bad) and how close are they to products and customers? Are they part of the product creation process or installation?  I'd boil it down to something more important –they don't have time.
If CEOs want to harness the internet to get their message, I reccomend they use Videoblogs –here's a few reasons why:
It takes less time than writing: A CEO is already a natural speaker and a company spokesperson, they're already speaking to the world, putting this on video can be a natural and easy progression.
An Archive: The videoblog can be individual interviews of the CEO, or can be records of speaches they've given. Build up an archive of their thoughts and look for patterns (I quote my colleague Brenda P. for this)
It's still two way with comments and blogs: Individuals can still leave comments and write back, it will still be two-way.
Authentic: A live video of anyone speaking (assuming it's not heavily edited) can still provide authenticity. Corporate Communications folks will need to back off from script writing and cue cards for this to be real and meaningful.
It can be engaging: Adding a new dimension to evolution of text to audio then video can be captiviating and engaging, although research shows that users can consume more content via text rather than audio or video. Of course it can only be engaging if it's interesting.