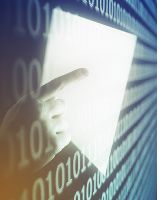 Another great report from Comscore, it's interesting to see the top visited websites in many of the tables. Table 3 provides a listing of unique visitors to websites during the month of July.
It's interesting how the report demonstrates how the web is being used for political, lotto, auto and real estate sites.
The Top 10 viewed sites tend to be Social Sites that encourage users to share, upload, engage and dialogue. I'll also bet users spend lengthy times on each of those sites each day.
Please note this report is US only, and not a great representation of the global usage, for example South Korea's CyWorld is well used in Asia, and it's not listed.
Question: Why is eBay listed twice (homepage and ? If you tally it's unique visitors it should push it into the 105k range, which is top 10 in unique visitors? Same for Yahoo homepage vs Yahoo properities, I demand a recount, someone call Jeb.