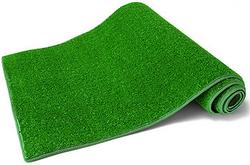 A few weeks ago, I was in the heat of an internet battle between the folks at PayPerPost (who make it possible for bloggers to be paid to talk about a product –even without disclosure) and a variety of other bloggers who say 'no!'. Learn more about the battle.
Apparently, a movement is spurring to combat Astroturfing the artificial representation of PR or Marketing folks pretending to be legit grassroots movements by the people.
Ross Dawson has thoughts on this, as Trevor Cook and Paul Young launch this campaign.
I continue to stand by my point –disclosure is needed, (Mike agrees with me) if a consumer wants to be a paid reviewer, fine. But they need to give an honest review, and disclose they are getting paid. I suggested this again to Ted Murphy who I saw in person last week.
Some may say that celebs wear promotional clothing, however the common person would/should be able to tell it's for pay –right?