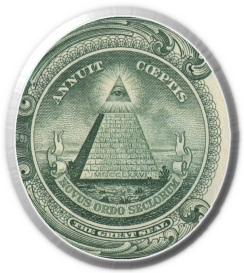 Julio Garcia wants to bet me an entire US dollar, that he thinks that Rocketboom will be better off in 6 months with the loss of Amanda.
Edit: Julio writes that:
"I hate to be the one to say this, even though this is not personal but a skill critique, but Amanda didn't really exude any remarkable talent, acting or comedic. It would not be difficult for RocketBoom to find another pretty face, with a more natural, less exaggerated on-screen persona. Amanda on the other hand heads to Los Angeles where very attractive women with more talent are a dime a dozen."
I disagree.
As you know Amanda has left Rocketboom and it's being discussed all over Techmeme, as Amanda has just expressed her view that she was indeed fired. The dirty laundry is being aired for the whole world to read. It's a bit hard to tell what's going as there seems to be some miscommunication.
In my opinion, L.A. is calling Amanda as she's got the talent and skills needed for the entertainment industry. I could see her going to a national TV show, maybe something like E! Talk Soup or some type of witty talk show.
Take a look at what Andrew has written, (posted by Winer) you can see him a bit shocked over the sudden breakup –he's not sure what to do, it's as if she left him.
It's so clear to me, that she's the talent, the voice, the reason that people went to Rocketboom –Julio suggests that she's just 'another pretty face' that can easily be replaced, while I see the talent, cleverness, and personality that can charm a globe of geeks.
I suspect that Rocketboom will have reduced visitors (they're getting 300k visitors per episode right now says Washingon Post) (Edit: According to Scoble, it's only 250k) in six months on January 5th, 2007, as well as decreased user opinion (we can use opinmind to check user opinion).
What do you all think? Was Amanda Rocketboom? Or will the show thrive without her?